Description
The Greater Jagged Reaver is a type of axe with a curved grip and a two-pronged blade. It is the largest of the three types of Jagged Reavers.
Location
Dye
Dye affects the whole axe.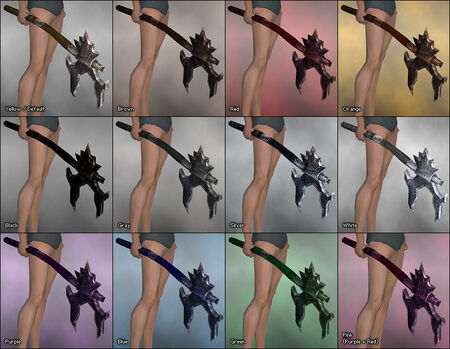 Notes
Other axes with this appearance:
See also
There are two other versions of the Jagged Reavers. The main difference between each is their size.
Here is a comparison of the three different Jagged Reavers: