Description
Golden Talons are a type of dagger that deal piercing damage.
Location
Dye
Dye mostly colors them only leaving "cracks" of the original color. They appear to be dyed yellow by default.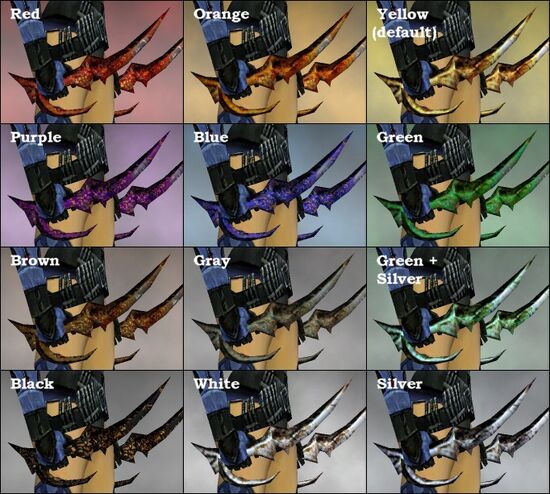 Notes
Ad blocker interference detected!
Wikia is a free-to-use site that makes money from advertising. We have a modified experience for viewers using ad blockers

Wikia is not accessible if you've made further modifications. Remove the custom ad blocker rule(s) and the page will load as expected.