Gil Moriddan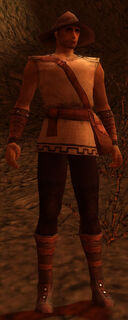 Classification
Dialogue
"I'm searching for 4 Leathery Claws. I can offer you one of the following items in exchange. Can you help me?"
If you are not of the classes to which he offers armor:
"Hello! I've been collecting Leathery Claws, but I have nothing left to trade for them. Why don't you try selling to an outfitter instead?"
Collector Items
Gil Moriddan
Location: Diessa Lowlands south of Flame Temple Corridor
Collecting: 4 Leathery Claws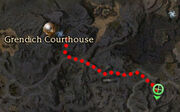 Ad blocker interference detected!
Wikia is a free-to-use site that makes money from advertising. We have a modified experience for viewers using ad blockers

Wikia is not accessible if you've made further modifications. Remove the custom ad blocker rule(s) and the page will load as expected.