Foible's Fair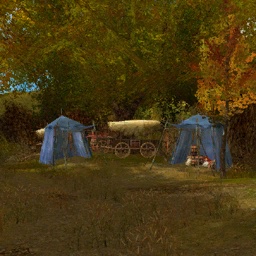 Basic Info
Neighbor(s)
Wizard's Folly
Map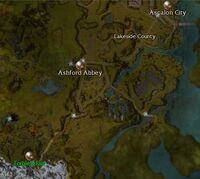 (click to enlarge)
Description
This tiny bazaar lies just north of Wizard's Folly along the road to Ashford Abbey. From the shelter of its colorful tents, traders hawk their wares, trainers offer lessons, and travelers swap tales of their adventures.
Getting there
Travel south-west from Ashford Abbey through Lakeside County and Wizard's Folly.
Exits
NPCs
Quests
Foible's Fair
Notes
If you look closely at the map or on your compass map, you will notice the main portal of Foible's Fair looks like there are two portals overlapping each other.
Ad blocker interference detected!
Wikia is a free-to-use site that makes money from advertising. We have a modified experience for viewers using ad blockers

Wikia is not accessible if you've made further modifications. Remove the custom ad blocker rule(s) and the page will load as expected.