Farmer Lune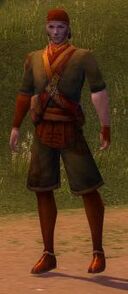 Classification
General
Farmer Lune is an old friend of Imperial Guard Musashi's that explains what happened to the Naga during the Dragon Festival.
Quests Involved In
Location
Dialogue
"I've never seen the Naga so aggressive. Not since last year, anyway. They never wander far from Raiyan Cave in such numbers."
Ad blocker interference detected!
Wikia is a free-to-use site that makes money from advertising. We have a modified experience for viewers using ad blockers

Wikia is not accessible if you've made further modifications. Remove the custom ad blocker rule(s) and the page will load as expected.