Description
A type of sword with a thin downward-curving blade that is brightly colored. The blade is decorated with many coencentric circles. Not to be confused with the Emerald Blade.
Location
Dye
The sword dyes very differently from the different dyes - here is a chart to give an overview: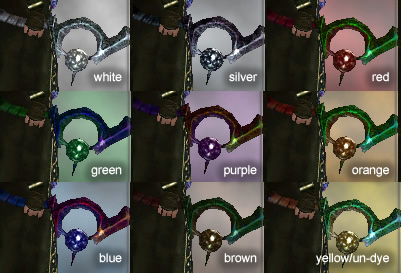 Notes
Ad blocker interference detected!
Wikia is a free-to-use site that makes money from advertising. We have a modified experience for viewers using ad blockers

Wikia is not accessible if you've made further modifications. Remove the custom ad blocker rule(s) and the page will load as expected.