Eldritch Ettin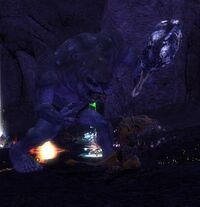 Classification
Description
Eldritch Ettin is a warrior boss found at the end of the 3rd level of the Bloodstone Caves. He has his own entourage of 2 First Inscribed boss-like foes. Each of the three are flocked with Enchanted Shields and Enchanted Scythes. This makes the group difficult to take down, and often takes a long time to do so. Thankfully a respawn point is within a 20 second running distance from the bloodstone that they all inhabit.
Location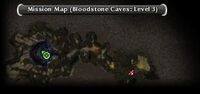 Skills used
Items dropped
Tips
Ad blocker interference detected!
Wikia is a free-to-use site that makes money from advertising. We have a modified experience for viewers using ad blockers

Wikia is not accessible if you've made further modifications. Remove the custom ad blocker rule(s) and the page will load as expected.