Druid's Overlook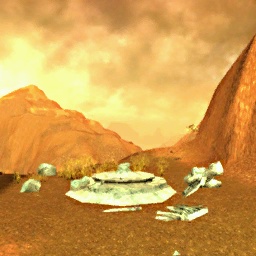 Basic Info
Neighbor(s)
Sage Lands
Description
Located in the dry upper region of the Maguuma Jungle, Druid's Overlook provides a spectacular and deceptively pleasant view of the harsh and deadly Sage Lands below. This area was once home to a sacred fountain dedicated to Dwayna, whose statue now lies in pieces in the brush.
Getting there
Complete the Divinity Coast mission.
Alternatively, travel west from the Temple of the Ages through the Black Curtain, Talmark Wilderness, Majesty's Rest, and finally, the Sage Lands. Druid's Overlook is in the southwestern part of that area.
Exits
NPCs
Quests
Druid's Overlook
Notes
Ad blocker interference detected!
Wikia is a free-to-use site that makes money from advertising. We have a modified experience for viewers using ad blockers

Wikia is not accessible if you've made further modifications. Remove the custom ad blocker rule(s) and the page will load as expected.