Description
A thin staff with a small dragon perched on the head. The dragon has a very long tail that wraps around the staff.
This is an item from the Eye of the North Expansion.
Location
Dye
The dragon and its tail dye the color applied. The shaft, however, may dye a different color (click on image for a larger version). It is dyed yellow by default.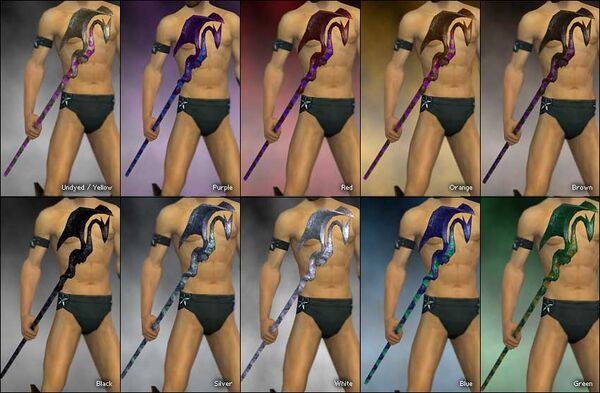 Notes
Other items with this appearance:
Ad blocker interference detected!
Wikia is a free-to-use site that makes money from advertising. We have a modified experience for viewers using ad blockers

Wikia is not accessible if you've made further modifications. Remove the custom ad blocker rule(s) and the page will load as expected.