Disc of Chaos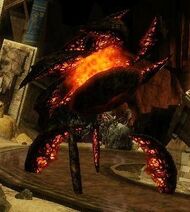 Classification
Description
Disc of Chaos is an Elementalist boss-like foe found at the end of the mission Destruction's Depths. Disc of Chaos has an incredible amount of health, deals double damage and has Natural resistance, it is therefore advisable to make sure you engage this enemy while it is on its own. During the battle it may use its Rolling Shift ability to change form, however this does not appear to change its skillset although it may increase its movement speed. In its walking form, the creature very much resembles a crab, both in movement and shape.
Location
Skills used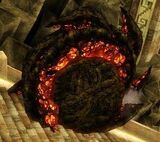 Items dropped
Notes
Ad blocker interference detected!
Wikia is a free-to-use site that makes money from advertising. We have a modified experience for viewers using ad blockers

Wikia is not accessible if you've made further modifications. Remove the custom ad blocker rule(s) and the page will load as expected.