Denn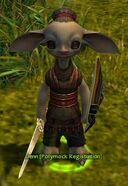 Classification
Description
Denn is the Asura Polymock Registration NPC found in Rata Sum.
You can register your Polymock-pieces at Denn. You can obtain Polymock pieces from Hoff and winning Polymock-battlequests.
Dialogue
"Have you found any new Polymock Pieces? Register them with me and you can use them in future matches."
Ad blocker interference detected!
Wikia is a free-to-use site that makes money from advertising. We have a modified experience for viewers using ad blockers

Wikia is not accessible if you've made further modifications. Remove the custom ad blocker rule(s) and the page will load as expected.