Demetra
Basic Info
Neighbor(s)
Nebo Terrace
Map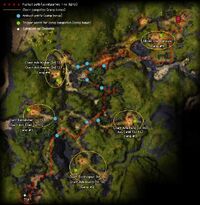 (click to enlarge)
Demetra is a small village located north of Nebo Terrace. It was the base of Saul D'Alessio's final assault against the Charr. During The Rise of the White Mantle, the player gets to visit Demetra.
NPCs
During the Rise of the White Mantle
Ad blocker interference detected!
Wikia is a free-to-use site that makes money from advertising. We have a modified experience for viewers using ad blockers

Wikia is not accessible if you've made further modifications. Remove the custom ad blocker rule(s) and the page will load as expected.