Dauv Merishahl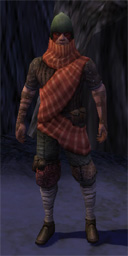 Classification
Dialogue
"Oni are curious creatures. We of the Turtle Clan believe they were once human but have become twisted by terrible nightmares from the deep within the Jade Sea. They are similar to the Luxons known as Outcasts, driven to the edge of insanity and irrationally violent. Oni may hold the key to discovering the true nature of the Outcasts. Bring me 2 Keen Oni Talons, and I'll give you this in return:"
Collector Items
Dauv Merishahl
Location: Cavalon
Collecting: 2 Keen Oni Talons
Ad blocker interference detected!
Wikia is a free-to-use site that makes money from advertising. We have a modified experience for viewers using ad blockers

Wikia is not accessible if you've made further modifications. Remove the custom ad blocker rule(s) and the page will load as expected.