Dakk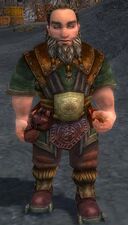 Classification
General
Dakk is probably the most talked-to skill trainer in the Prophecies Campaign, since he offers every single non-elite skill available in that campaign.
Location
Skills offered
Note: Any skills that are not available as quest rewards are listed in bold.
Trainer
Warrior
Ranger
Monk
Necromancer
Mesmer
Elementalist
Dakk at Ember Light Camp
Offers all non-elite core and Prophecies skills.
Notes
Ad blocker interference detected!
Wikia is a free-to-use site that makes money from advertising. We have a modified experience for viewers using ad blockers

Wikia is not accessible if you've made further modifications. Remove the custom ad blocker rule(s) and the page will load as expected.