Craw Razorbeak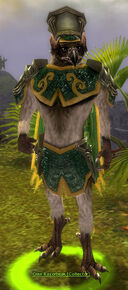 Classification
Dialogue
"The Naga do not deserve to live in these lands. They're unconscionable, loathsome creatures. Why, I've seen them steal a hatchling right out of its mother's nest and swallow it whole without feeling the smallest bit of remorse! If you defeat any of those wretched snakes and bring me 3 Naga Hides as proof, I'll give you this in return:"
Collector Items
Craw Razorbeak
Location: In Kinya Province, west of Tomaat Pass, inside Aerie village
Collecting: 3 Naga Hides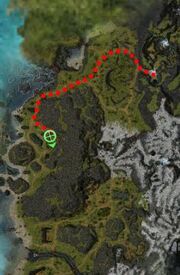 Ad blocker interference detected!
Wikia is a free-to-use site that makes money from advertising. We have a modified experience for viewers using ad blockers

Wikia is not accessible if you've made further modifications. Remove the custom ad blocker rule(s) and the page will load as expected.