Crafter Hagrem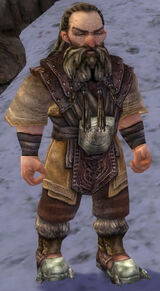 Classification
Map(s)

(click to enlarge)
General
Crafter Hagrem is an artisan, i.e. a crafter of rare crafting materials.
For a certain input amount of crafting materials and gold he will craft you the specified amount of rare crafting materials.
Location
After entering Mineral Springs from Tasca's Demise, head north and keep close to the left wall. Hagrem stands in front of a hut.
Materials offered
For a list of required input materials and gold to be paid see: Artisan
Ad blocker interference detected!
Wikia is a free-to-use site that makes money from advertising. We have a modified experience for viewers using ad blockers

Wikia is not accessible if you've made further modifications. Remove the custom ad blocker rule(s) and the page will load as expected.