Description
A very large scimitar with a bladed handle and no guard. It is similar in size to a Crenellated Sword or Fellblade.
Location
Dye
Dye significantly affects the grip and the stripes on the sword and less noticeably tints the rest. It is dyed yellow by default. Only when dyed black or white the sword changes completely to the dye color.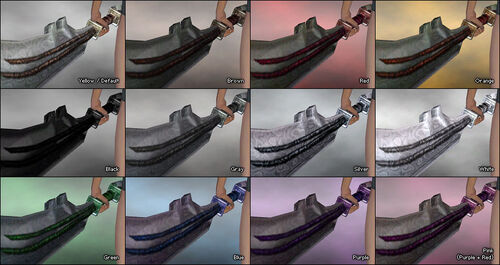 Trivia
Ad blocker interference detected!
Wikia is a free-to-use site that makes money from advertising. We have a modified experience for viewers using ad blockers

Wikia is not accessible if you've made further modifications. Remove the custom ad blocker rule(s) and the page will load as expected.