Description
A double-bladed axe with two rounded, symmetrical blades attached to a fairly crude handle.
Location
Dye
Dye mainly affects the handle, tinting it to the color applied. The blades are tinted darker or lighter depending on the dye applied.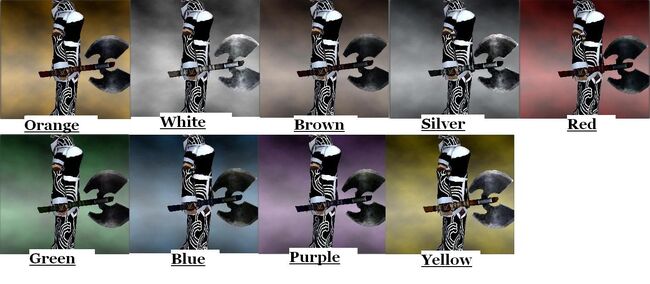 Notes
This axe has a skin very similar in shape to a Canthan Crude Axe, but is much larger. Here is a comparison:
Ad blocker interference detected!
Wikia is a free-to-use site that makes money from advertising. We have a modified experience for viewers using ad blockers

Wikia is not accessible if you've made further modifications. Remove the custom ad blocker rule(s) and the page will load as expected.