Charmamani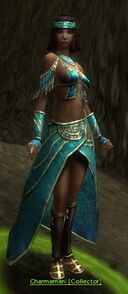 Classification
Map(s)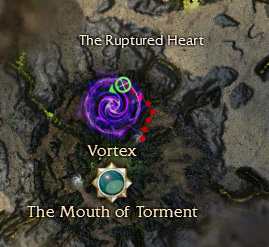 (click to enlarge)
Dialogue
"Ahai! What are you doing way out here? Me? I'm hunting giants. Not that I'm very good at it. I'm an artist, you see, and I need their tusks. I'm trying to record Kormir's victories, and the bravery of her Sunspears, of course, in scrimshaw. But there have been so many victories lately, I've ran out of tusks. If you could bring me 5 Giant Tusks, I can continute my work. I'll even give you something in exchange for them:"
Collector Items
Charmamani
Location: The Ruptured Heart, outside the north exit of The Mouth of Torment
Collecting: 5 Giant Tusks
Ad blocker interference detected!
Wikia is a free-to-use site that makes money from advertising. We have a modified experience for viewers using ad blockers

Wikia is not accessible if you've made further modifications. Remove the custom ad blocker rule(s) and the page will load as expected.