Chan the Dragon's Blood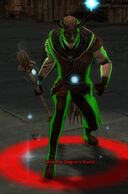 Classification
Map(s)

The Undercity, from
Vizunah Square (Local Quarter)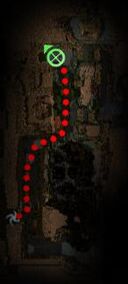 The Undercity
Description
Chan the Dragon's Blood is, according to the Jade Brotherhood, the keeper of the Am Fah coffers, and rates as their #2 'most wanted' member of the rival gang.
Chan is a distant, disowned relative of Emperor Kisu, who was thrown from the city for illegal dealings with Luxon smugglers, before joining the Am Fah.
He always spawns in the same position, in The Undercity.
Location
Skills used
Items dropped
Notes
Ad blocker interference detected!
Wikia is a free-to-use site that makes money from advertising. We have a modified experience for viewers using ad blockers

Wikia is not accessible if you've made further modifications. Remove the custom ad blocker rule(s) and the page will load as expected.