Caverns Below Kamadan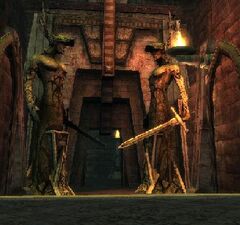 Basic Info
Neighbor(s)
Plains of Jarin
Map

(click to enlarge)
Description
The Caverns Below Kamadan is an area that opens up after earthquakes in Istan, and is accessible via the Fissure in the Plains of Jarin. The corsairs appear to be using this area as a base, but seem to be abandoning it as there have been more earthquakes.
Exits
Towns and Outposts
NPCs
Bestiary
Monsters
Ad blocker interference detected!
Wikia is a free-to-use site that makes money from advertising. We have a modified experience for viewers using ad blockers

Wikia is not accessible if you've made further modifications. Remove the custom ad blocker rule(s) and the page will load as expected.