Cassie Santi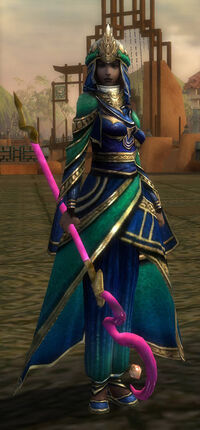 Classification
Description
Cassie Santi is the Inspired henchman available in Guild Halls.
Location
Dialogue
Be ambitious with your life. That's the advice I grace you with today. Make even the banal things you do every day worth doing, down to the simplest tasks. Don't be satisfied with boring routine work; make it exceptional routine work! You only have to decide it! Everything else follows from there.
If that didn't inspire you, then try looking at my skills:
Skills used
Evaluation
Trivia
---
Ad blocker interference detected!
Wikia is a free-to-use site that makes money from advertising. We have a modified experience for viewers using ad blockers

Wikia is not accessible if you've made further modifications. Remove the custom ad blocker rule(s) and the page will load as expected.