Casey Carpenter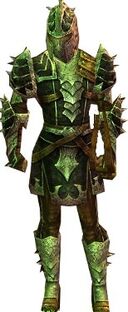 Classification
General
Casey Carpenter is a member of the Ebon Vanguard taking leave for Wintersday in the Eye of the North.
Location
Quests given
Trivia
This NPC is named after an NCsoft employee who was recalled for duty in Iraq, Sgt Casey Carpenter, USMC.
Ad blocker interference detected!
Wikia is a free-to-use site that makes money from advertising. We have a modified experience for viewers using ad blockers

Wikia is not accessible if you've made further modifications. Remove the custom ad blocker rule(s) and the page will load as expected.