Description
A Cane is a wand that deals chaos damage. Domination Magic Canes are metal with an orb on the end, while Illusion Magic Canes have L-shaped metal heads with black shafts.
Location
Canes may be found anywhere in the game mostly from mesmers.
Dye
Dye affects the whole wand. Both wands' default dye is yellow.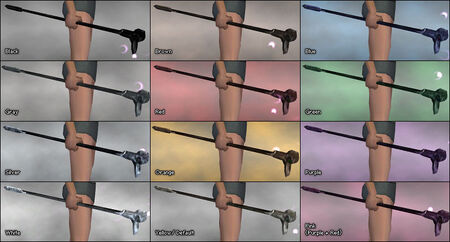 Ad blocker interference detected!
Wikia is a free-to-use site that makes money from advertising. We have a modified experience for viewers using ad blockers

Wikia is not accessible if you've made further modifications. Remove the custom ad blocker rule(s) and the page will load as expected.