The Boreal Tonic is the monthly Zaishen Chest tonic for the month of July.
Description
Double-click to transform yourself into a Norn. This item can only be used in a town or outpost.
Notes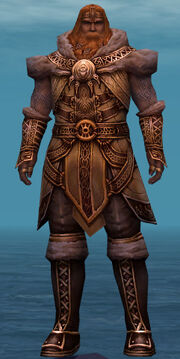 While under the effects of the Boreal Tonic, the player uses the male warrior's emotes.
The Norn that the player transforms into appears to be Magni the Bison.
See also
Ad blocker interference detected!
Wikia is a free-to-use site that makes money from advertising. We have a modified experience for viewers using ad blockers

Wikia is not accessible if you've made further modifications. Remove the custom ad blocker rule(s) and the page will load as expected.