Blahks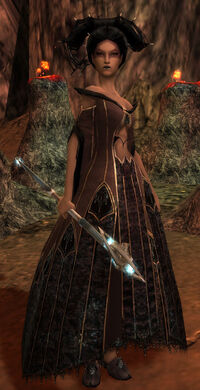 Classification
Description
Blahks is the Protection henchman available in Heroes' Ascent.
Location
Dialogue
Have you ever been to the Hall of Heroes before? I'm told that, within the Rift, the light of the sun does not reach. Instead, the hall is graced with an unearthly, primal light that cannot be described with words.
I hope these skills will allow me to see it:
Skills used
Evaluation
Trivia
---
Ad blocker interference detected!
Wikia is a free-to-use site that makes money from advertising. We have a modified experience for viewers using ad blockers

Wikia is not accessible if you've made further modifications. Remove the custom ad blocker rule(s) and the page will load as expected.