Bae Kwon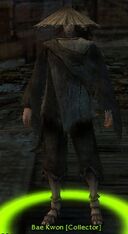 Classification
Dialogue
"Excuse me, have you any vermin hides you are looking to be rid of? I use them in my crafting, but my supply has grown dangerously low. Shocking, really, considering how many vermin are running around these streets... Anyhow, if you have 3 Vermin Hides, I will take them off your hands and give you this in return:"
Collector Items
Bae Kwon
Location: Wajjun Bazaar, northeastern area near exit into Xaquang Skyway
Collecting: 3 Vermin Hides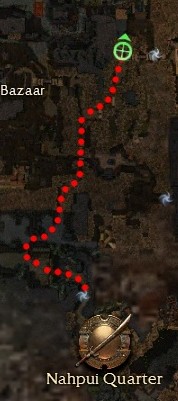 Notes
Bae Kwon is the employer of Yu Lae.
Ad blocker interference detected!
Wikia is a free-to-use site that makes money from advertising. We have a modified experience for viewers using ad blockers

Wikia is not accessible if you've made further modifications. Remove the custom ad blocker rule(s) and the page will load as expected.