Auri the Skull Wand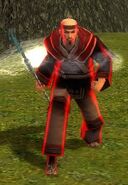 Classification
Map(s)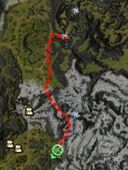 Location in Kinya Province
Description
Auri is a Crimson Skull Elementalist in Kinya Province and is surrounded by other Crimson Skull. Curiously, he does the warrior dance and the Crimson Skull that surround him also tend to do emotes including cheering and playing instruments.
Location
Skills used
Items dropped
Notes
If he chases you, he won't go back to his original position. He will simply stay at a different point and continue to dance.
Ad blocker interference detected!
Wikia is a free-to-use site that makes money from advertising. We have a modified experience for viewers using ad blockers

Wikia is not accessible if you've made further modifications. Remove the custom ad blocker rule(s) and the page will load as expected.