Description
Aureate Blades are a type of sword with fairly wide blades which consist of two separate pieces. They have a very similar model to the Singing Blade and bear a slight resemblance to Tormented Sword. They are about as long as a Short Sword.
Location
Dye
Dye affects the whole sword, blade and grip. Its default color is not specific to any dye, being very slightly lighter than yellow dye.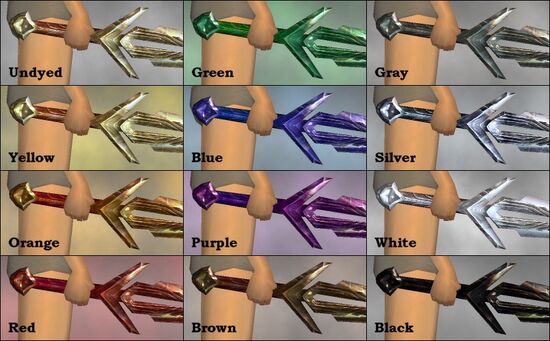 Uniques with this appearance
Notes
This sword is very similar to the Singing Blade. Here is a comparison: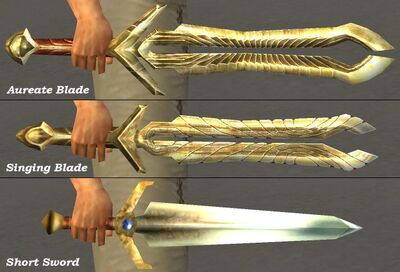 Ad blocker interference detected!
Wikia is a free-to-use site that makes money from advertising. We have a modified experience for viewers using ad blockers

Wikia is not accessible if you've made further modifications. Remove the custom ad blocker rule(s) and the page will load as expected.