Aron Seaholm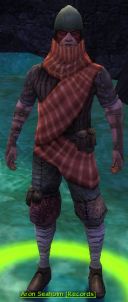 Classification
General
Aron Seaholm is a Records keeper. He provides the current high scores for the Zos Shivros Channel challenge mission.
Location
Dialogue
"It is not the way of the Armada to value words over deeds, but this does not mean we Luxons are quick to forget the past. Let all who come to Zos Shivros remember the heroes who have come before.
If you prove worthy, you too will be remembered."
Ad blocker interference detected!
Wikia is a free-to-use site that makes money from advertising. We have a modified experience for viewers using ad blockers

Wikia is not accessible if you've made further modifications. Remove the custom ad blocker rule(s) and the page will load as expected.