Archivist Ithimar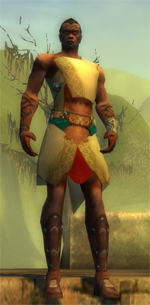 Classification
General
Archivist Ithimar can be found in the swamps northeast of Lion's Arch, studying the inscriptions on some ancient ruins. His actions have angered the resident Nightmares, who are preventing him from finishing his archival work. In the quest Graven Images, he will ask the players to keep the Nightmares at bay while he finishes transcribing the inscriptions.
Quests Given
Location

Ad blocker interference detected!
Wikia is a free-to-use site that makes money from advertising. We have a modified experience for viewers using ad blockers

Wikia is not accessible if you've made further modifications. Remove the custom ad blocker rule(s) and the page will load as expected.