Apostate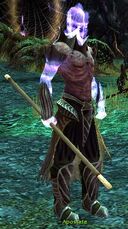 Classification
General
Apostate is a Margonite who has turned against his own people, claiming to have gained certain knowledge which put him at odds with them.
Quests Given
Quests Involved In
Location
Skills Used
Dialogue
"Greetings, fellow heretic."
Trivia
An "apostate" is one who has abandoned one's religious faith, principles, or a cause.
Ad blocker interference detected!
Wikia is a free-to-use site that makes money from advertising. We have a modified experience for viewers using ad blockers

Wikia is not accessible if you've made further modifications. Remove the custom ad blocker rule(s) and the page will load as expected.