Ambassador Braun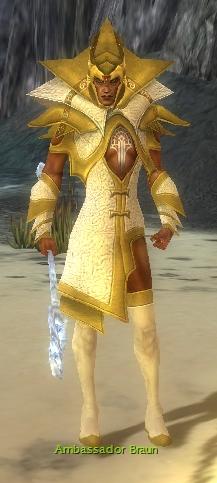 Classification
General
Ambassador Braun is a Krytan NPC who is part of the quest To Kryta: Journey's End. He is a Monk and will aid you in battles near the Resurrection Shrine where he is. However, he uses Heal Area, so he may unintentionally heal some Grasping Ghouls or other enemies.
Location
Known Skills
Ad blocker interference detected!
Wikia is a free-to-use site that makes money from advertising. We have a modified experience for viewers using ad blockers

Wikia is not accessible if you've made further modifications. Remove the custom ad blocker rule(s) and the page will load as expected.