Admiral Kantoh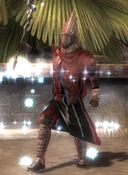 Classification
Map(s)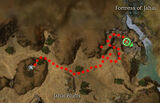 Location in Jahai Bluffs
Description
Admiral Kantoh is an Elementalist boss that spawns in Jahai Bluffs. He is located in the Fortress of Jahai to the north-east. You have to fight your way through several large groups of elite Kournans to get to him.
Location
Skills used
Items dropped
Notes
Ad blocker interference detected!
Wikia is a free-to-use site that makes money from advertising. We have a modified experience for viewers using ad blockers

Wikia is not accessible if you've made further modifications. Remove the custom ad blocker rule(s) and the page will load as expected.